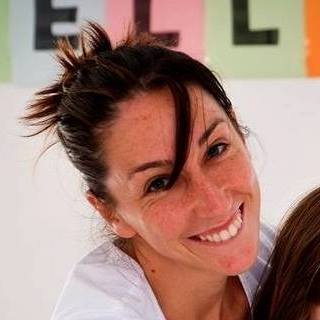 The passion and curiosity for the anatomy and the biomechanics of the human body were the reasons that motivated me to start this profession.
After graduating in Physiotherapy I came in contact with Osteopathy, in which I was able to find basic concepts that I have always followed in my work and in my life: "Life is movement" and considering the body as a unity.
Being fascinated by life and its expression in the micro and macro movement, I specialized in breathing courses, postural rehabilitation, neurokinetic facilitations, kinesio taping and finally I became an Osteopath.
I worked in Hospitals, private clinics, physiotherapy and osteopathic centers, and medical centers along with other health care professionals. At the moment I work as a self employed Osteopath in collaboration with some centers and I am a Didactic Assistant at a school of Osteopathy in Rome.
I continue to learn through study, experience, postgraduate courses and consulting with colleagues.
I believe that getting in touch with people, before patients, and through my knowledge, making possible for their unity to express itself again at its best are the things that, day after day, make me grow professionally and enrich me from a human point of view.
Osteopath
I started my training as an osteopath in 2009 within the practice of the osteopath Dr. Giovanni Battista Giovannetti and after my diploma I started to work as a professional osteopath in collaboration with many practise in Rome (Nasso-De Rosis center, Jungano Pharmacy) and in 2018 also in Amsterdam (TACA)
Physiotherapist
I worked as physiotherapist in many private clinics and hospitals (Policlinico portuense Luigi di Liegro, Casa di cura Villa Pia, Nasso-De Rosis center).
Orthopedic, neurological, proprioceptive and postural individual rehabilitation with hospitalized
patients and outpatients
Instrumental Physiotherapy
Postural Rehabilitation and Body Perception Courses
Postural and body perception teacher
I've been giving postural and body perception training to increase people movement's awareness and give more balance and functional efficiency through Mezieres and Feldenkrais methods
Didactic assistant in Osteopathy
After I graduated in Osteopathy I started as didactic assistant at CSOT (Centro Studi di Osteopatia Tradizionale) in Rome. I assist professors during frontal lessons and I am students' tutor during practice sessions.
Seminars and Workshops
I've been a speaker on several workshops in Rome about how osteopathy can help people's health and support pregnant women and newborns.
2016
Osteopathy Diploma
CSOT – Centro Studi di Osteopatia Tradizionale
2007
Bachelor's Degree in Physiotherapy
Università Cattolica Del Sacro Cuore (A. Gemelli)
A Biodynamics View of Osteopathy in the Cranial Field
Gregory Yesensky D.O.
Traditional Osteopathic studies and the immune system
Gregory Yesensky D.O. and Veronique Everarts D.O.
Biodynamic Pediatrics
Gregory Yesensky D.O.
Skull and Phylogeny. Pediatric Implications.
Marie-Odile Fessenmeyer D.O. MROF
Osteopathy in Pregnancy
Renzo Molinari D.O.
Techniques of Lawrence H. Jones
Philippe Lambert D.O.
From diagnosis to treatment: Osteopathic patterns. Structural Osteopathy – Advances Techniques
Jonathan Parson D.O. Msc PGCE GOsC
Advanced Traditional Osteopathy
Alain Jourcin D.O. MROI
NMT Course – Neuromuscolar Taping
David Leonard Blow
Postural Rehabilitation Course, Mézieres Method
Università Cattolica Del Sacro Cuore (A. Gemelli)
Myofascial Physiotherapy Course
Escuela Valenciana de Estudios para la Salud (EVES)
Progressive Neurokinetic Facilitations - Concept Kabat
G.Monari e Collaborators